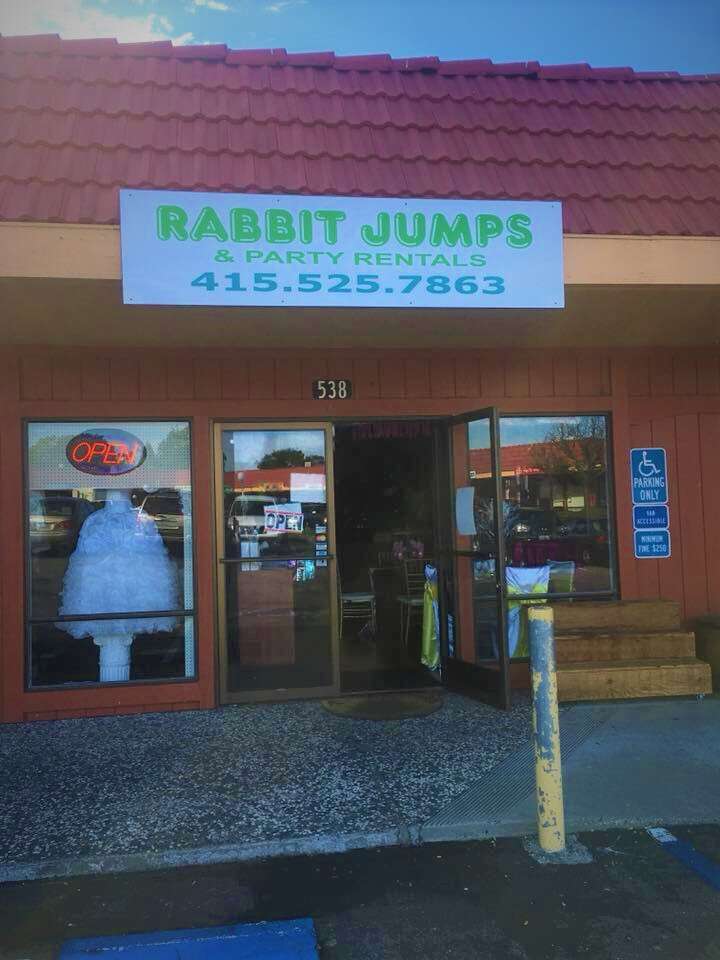 Rabbit Jumps and Party Rental is a family owned and operated company since 2008 with a previous experience in this kind of business for more than 10 years.

The owner, Juan Sanchez, worked for a Party Rentals company in the east bay, were he learn all the skills of how round this type of business.

He decides to start his own business when he meets the love of his life, Alondra Magana, and married her in Marin Country. After a deep research of the area he found out that there is not local rental business like this in town, were not only rent jumpers but providing other services along. He thought about doing something more comprehensive and convenient for his costumers, a way to provide them with everything they would need for a party in just one stop.
Since then hi is more than proud serving Marin County and surrounding areas with professional party rental services and best prices in town, guarantee.

Now the mop of Novato CA is incomplete without the name of RABBIT JUMPS on it. As you are probably aware, we are a local business in Novato CA.

While we started out very small, we have grown big over the years since we work with dedication and special care with our customers. We provide high quality party equipment rental, supplies, Candies, balloons, decorations, jumpers for kid's parties, wedding services, catering and much more.
Having our own children, we really understand the importance of hosting birthday's parties fun and differently, making for the each and every kid an unforgettable experience. So, we work exceptionally hard to make each child's event as special and different from any other we have planned.

To us, children's health and safety is a particularly important aspect of our service, so after every event, we make a deep clean and disinfection of our units.

We are incredibly lucky having a well-trained and courteous staff, which tirelessly provides you with top-of-the-line customer service.

At Rabbit Jumps you are not just a customer who's paying for an event to be held—right from the time you place your order with us, we accept you as valuable customer and part of our family. We at Rabbit Jumps believe in going the extra mile for our customers.

With the growth and diversification of our company, we have now added services like, balloon delivery, piñatas, candy and theme party supplies like plate, cups, birthday banners, linen, chair covers, sashes and much more.

Our inventory keeps growing and keeping pace with the demands of the times and the latest trends. Needless to say, your party planned by us will be to your total satisfaction.

See you in your next party.